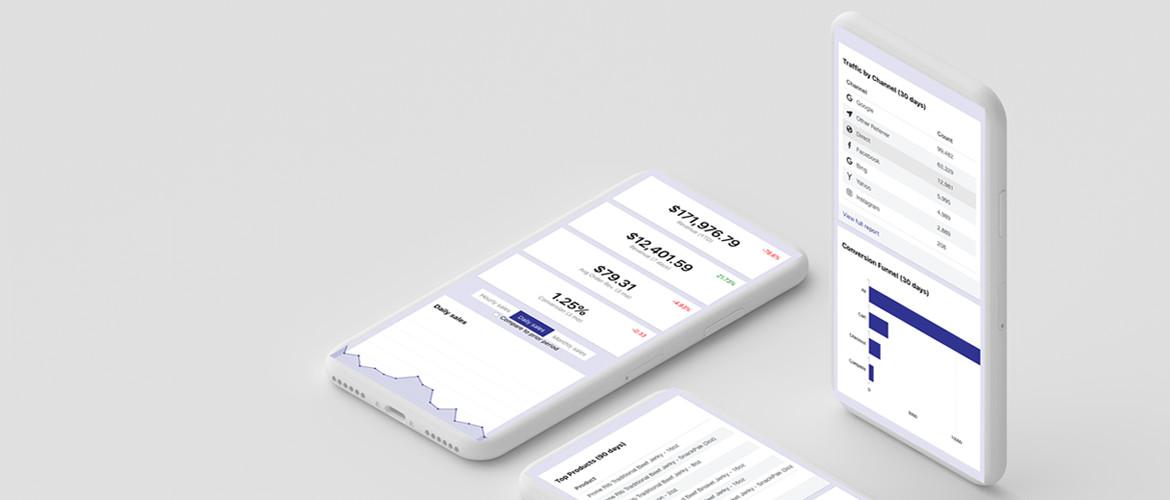 Centarro Support
Guaranteed Drupal Commerce support for site builders and developers.
You don't have to do it alone. We're
happy

to help.
We've built a vibrant community with hundreds of developers supporting one another, but often projects need a little more certainty and attention to succeed. Centarro Support gives you both by escalating your questions directly to the core Drupal Commerce maintainers.
Subscribing gets you access to our collective knowledge base, including the full history of contributions we've made and problems we've solved since starting Drupal Commerce. Any question about our features, module configuration, or API utilization is fair game. If you need more - project architecture, troubleshooting, development, or other services - engage our team for consulting where support leaves off.
Production
Support
 
$500+ / month


 
PaaS Hosting Support
+
Maintenance package:
Security monitoring
Module update analysis
Development upon request

 
Support
Retainer
 
$1,500+ / month


 
Production Support
+
Proactive development:
Same day security patching
Software updates & QA
Dedicated development hours

 
Consulting
Services
 
Contact us


 
Custom Support Plans
+
Architecture & Development
Performance & Scalability
Systems Integration
Data Migration

 

Need to know more? Give us a call.
Supporting multiple sites? Need an SLA? Give us a call! We'd be happy to answer your questions, prepare a demo, and help you understand how our products and support can strengthen the core of your digital commerce platform.
Q&A with Experts
Engaging Centarro for support gives you direct access to the maintainers of and lead contributors to Drupal Commerce. We help you understand and implement best practices to get the most out of your store.
All questions considered in scope per the Terms and Conditions for your service level will receive an answer on a best effort basis from the first available member of our support team. We use email and Slack notifications to ensure timely response, and we review all pending questions on a daily basis to make sure nothing falls through the cracks.
Terms and Conditions
Centarro Support is prepaid and billed at the beginning of each month.
You can cancel renewal at any time and will lose access at the end of the month. Subscriptions start at $500 / month and increase in price based on your support level, number of sites, and custom SLAs.
We guarantee we'll answer every Q&A question in scope.
This includes questions about Drupal Commerce features, module configuration, project roadmap, API utilization, and best practices. Some questions may require further discussion or research on our part to arrive at an answer, in which case we will use comments to ask follow-up questions and communicate progress.
We reserve the right to deem questions out of scope for our Q&A support.
This includes questions asking us to architect a full feature or site, troubleshoot code, log in to your site, or reproduce your configuration in our own environment. We are happy to field questions related to hosting environments, modules we do not maintain, and general Drupal questions, but if we do not have relevant experience, we will indicate as much in a comment and leave the question open until we can answer it, you answer it yourself with or without our guidance, or another community member provides an answer.
Best Practice Repository
Like other Stack Overflow sites, every question asked in our Q&A Site is visible for every subscriber to see. This makes the site one big shared knowledge base for all subscribers, but it also means you should never share private information about your project, especially usernames and passwords. (If you do need private ticket-based support, you must upgrade your site to Priority Support.)
Before asking a question, you can search the knowledge base or browse tags to see if your question has been answered already. Be sure to upvote the questions and answers you find helpful or add clarification where you learn something new. Through the careful use of tags and intentional moderation, the more time goes by, the more valuable the repository of answers and best practices becomes.
Priority Support
Our community support channels are some of the most active in all of Drupal, but sometimes you just need more. Priority Support customers can access the core Drupal Commerce team through Zendesk for closely managed development support. Unlike our Q&A Site, only you and our team have access to your tickets.
Priority Support subscribers are moved to the top of our support queue. Tickets related to code and patch review and validating your architectural decisions are in scope at this level but time limited to one hour per topic. If you need us to take a more active role in your project, our consulting services include architecture workshops, performance and scalability workshops, and retainer based feature / site development.
Roadmap Influence
When we field Q&A Site questions and Priority Support tickets, we correlate them to tasks, feature requests, and bug reports in our various issue trackers. Each month when we review our backlog, we prioritize issues for resolution based on the total number of tickets opened related to those issues.
Priority Support subscribers receive even greater influence. Their tickets count three times as much when we correlate them to public issues. We allocate over 20% of our team's development time to maintaining our open source projects. As the old saying goes, "The squeaky wheel gets the grease," and those modules we know will impact our customers are the first we look to improve.
Site Audit & Consulting
Priority Support customers can opt-in to an on-boarding site audit and annual review program to ensure they're setup to succeed. The audit surfaces any obvious issues our team recognizes based on our long experience developing Drupal Commerce, and the annual review helps you measure progress as you improve your site. This program is available for a single up front fee of $2,000 per Priority Support site and continues for as long as your subscription is active.
Centarro Support is not designed to solve every problem. Some projects need direct consultation with our team in either a workshop format or development retainer. If your project needs a little more to succeed, contact us and let's chat about what we can do to help you build with confidence.